The Vancouver Thunderbirds Track and Field Club is excited to announce that Cindy Crowther has been named to the position of Lead Endurance Coach, 14 – 18 year old age category. Cindy will work closely with Sean Dawson (Assistant Endurance Coach) and under the direction of Head of Endurance, Chris Johnson. Crowther comes to the Thunderbirds with extensive experience in high-school age middle distance oversight. From 2000 – 2008 she coached with the Golden Ears Track and Field Club and was instrumental in the careers of Jamie Clark (3:52 1500m runner in grade 12) and Brianna Chipney (multi-time BCHS track and field medalist).
Cindy brings incredible perspective reference pedagogy and appropriate development in formative and adolescent endurance running. Some of her qualification in this area comes from her day-time profession in special needs for elementary school children, while a significant piece of her philosophy has evolved from her own experiences as an athlete. Cindy still holds the BC record for 13 year olds in the 3000 meters (10:15.2), and she qualified for the U20 World Cross Country team as a 14 year old. Further, she twice won the U20 category of the Sun Run – when she was in 6th and 7th grade respectively. Foremost in her applied principles is that working hard and having fun don't have to be mutually exclusive. Cindy wants the athletes she works with to perform at the highest level they can, within the context of being in the sport for life. She believes that running is an activity that is lifelong and should be perceived as more than just a teenage pursuit.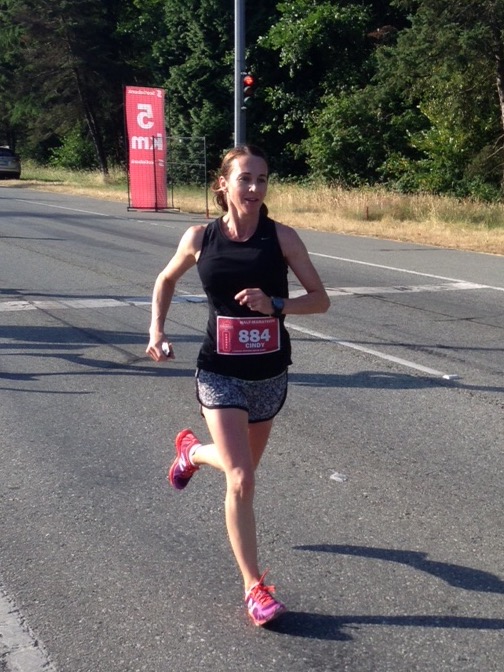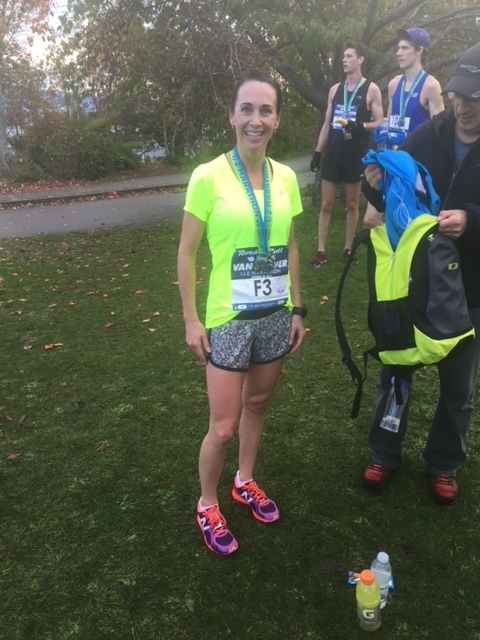 On working with the Vancouver Thunderbirds high school endurance squad Cindy says, "If you want to be a successful athlete, show up, be present, be consistent and try your best. This will serve you well not only as an athlete, but will serve you well in life". Said Vancouver Thunderbirds Head Coach Laurier Primeau, "We couldn't be happier to bring Cindy on board. There may not be anyone more qualified to oversee the spectrum of endurance running from those with fitness passion to athletes with high performance aspirations. Her addition means that we have a strong developmental pathway lead by Graeme Fell at the Junior Development age group, through Cindy's high school endurance squad to Chris Johnson's post-secondary high performance team. The club got stronger today".
Congratulations Cindy on your new role, and welcome aboard!
#GOTHUNDERBIRDSGO